DSM Tool's Auto-Paste chrome extension is being improved and developed constantly to meet the expectations and to help our users save time on a daily basis. It functions as your personal assistant when you are browsing the website you source products from for your dropshipping store.
List in DSM. Listing using DSM Auto Paste is simple, just go to the source website, locate an item that you wish to list, and click the blue cart with the DSM logo.
Collect Items. You can collect multiple items into a list in order to use it with DSM Bulk Lister.
Copy all ID's. If you like them all, why not get them all!
The Auto-Paste features are now supporting more suppliers, giving you a variety of suppliers to easily source from. Click here to read more about Auto-Paste features and what suppliers are supported.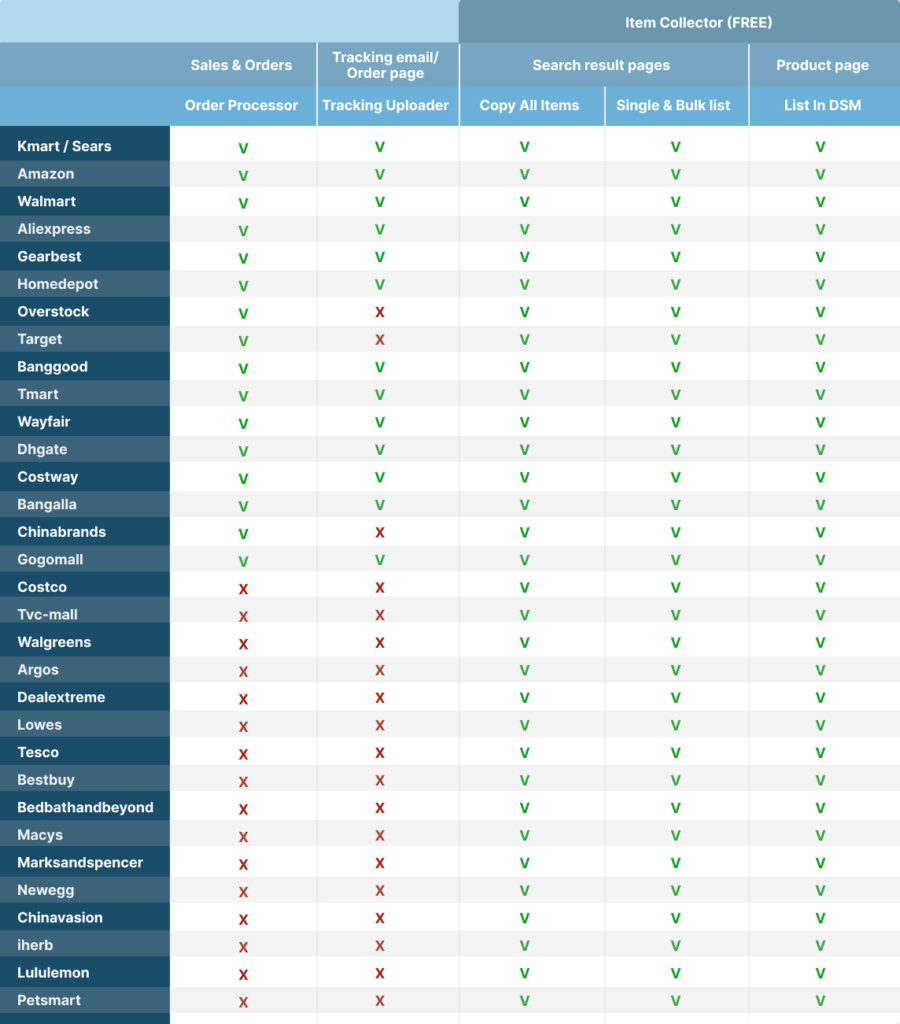 When you start dropshipping the less work you have to do by yourself, the more time you have to invest in what's really important – growing your business. The Chrome extension of DSM Tool is built to assist you outside the DSM Tool platform, you can use it to perform the following actions:
1. Add products to your store quickly using the List in DSM button.
2. Automatically copy and paste the buyer address when you process an order for something you sold on eBay.
3. Automatically copy and paste the tracking information to update eBay with valid tracking info.
There are various aspects that contribute to optimizing effectively your dropshipping business. Here are some steps you can take to optimize your business for long-term success.