We've been getting a lot of requests over the years to create a subscription plan which has it all, or to have a Free plan but to be able to try additional supported suppliers not only Amazon or Walmart.

We've listened to all your requests and came up with the following updates:
From now on, DSM Tool offers 3 plans in addition to the Free plan.
To enjoy unlimited access and credits we've created the Enterprise plan.
But that's not all, We've opened all the supported suppliers and targets to the Free subscribers as well!
Wait there is more! We've added a yearly subscription option which can save for you up to 30% of your monthly payment!

Existing users? Don't worry, this change wont affect you! you will still enjoy your current plan until you decide to choose one of the new plans.

Checkout the features supported om each plan through DSM Tool's pricing section in the new homepage.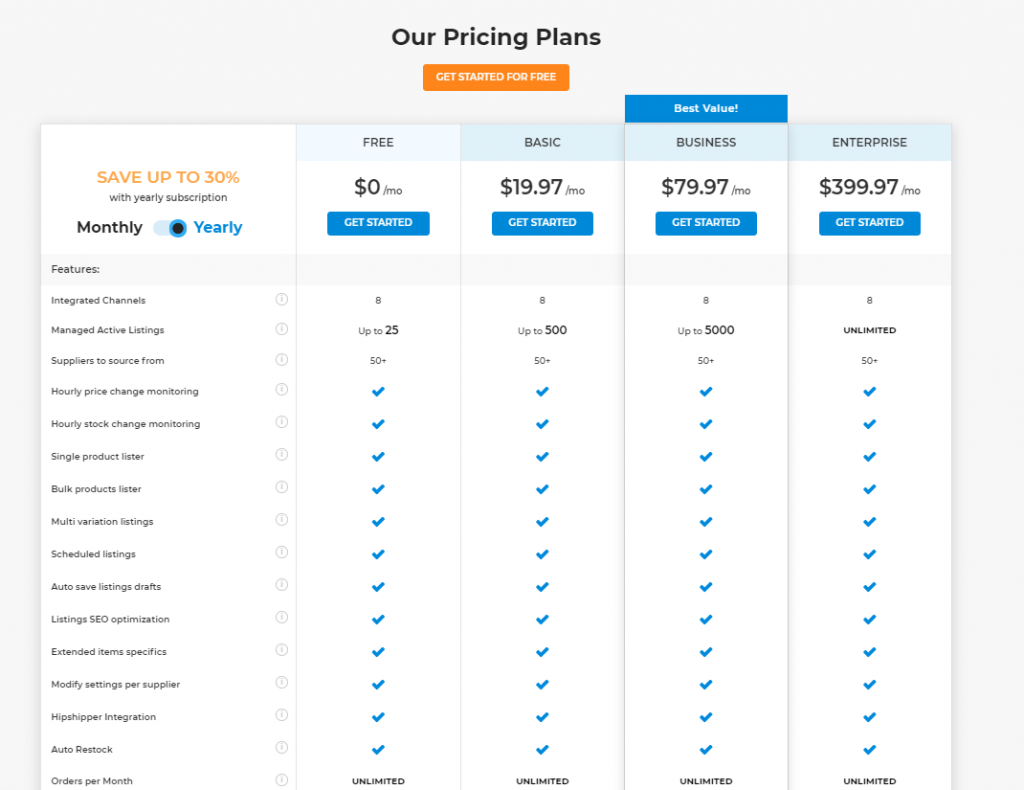 To understand more how it works, Continue reading the following article:
Plans, pricing and billing